Philippines
Endeavor Philippines, the local representation of Endeavor, a community of successful start-ups helping similar enterprises move up, has identified 33 entrepreneurs from 27 companies who have jointly generated $513 million in revenue in 2022, creating over 29,000 jobs over the course of 8 years.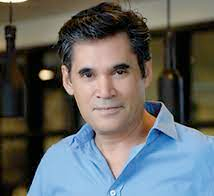 "The Philippine entrepreneurial ecosystem is at an inflection point, with more companies launching than ever before, more venture capital firms setting up and more capital flowing into the Philippines. With the growth of the ecosystem, we've also witnessed the emergence of high-impact entrepreneurs, those who inspire, mentor, and invest in the next generation of entrepreneurs, thereby unleashing a far-reaching multiplier effect," said Endeavor Philippines managing director Manny Ayala.

Endeavor defines high-impact entrepreneurs as those with the biggest ideas; the greatest potential to achieve meaningful scale; and the ability to inspire, mentor, and reinvest in the next generation."
Driven by the belief that high-impact entrepreneurs transform economies, Endeavor supports thriving entrepreneurial ecosystems in emerging and underserved markets around the world.
"In the Philippines, Endeavor entrepreneurs (EE) and staff reflect the 3Ms–Magaling, Matino, and Mapagbigay. They're the cream of the crop; they operate with a high level of integrity, and they are generous," Ayala said.
Continue Reading: https://www.startupberita.com/south-east-asia/vietnamese-pm-urges-startups-should-strive-to-become-unicorns/