Singapore
Over the last five years, aspiring entrepreneurs have rode the digitalisation wave and overcame the challenges that came their way. Through support programmes such as Startup SG Founder (SSGF), these homegrown startups are now transforming industries with relevant solutions, from novel product innovations to exciting tech gamechangers.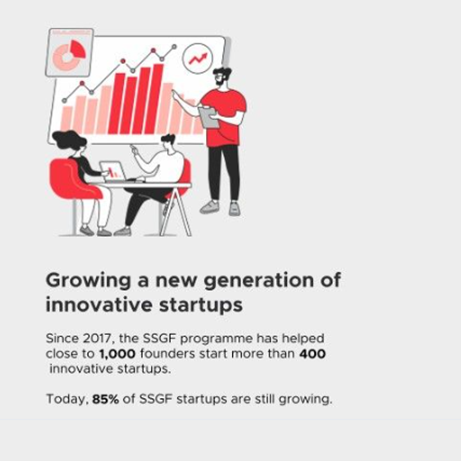 Since 2017, the SSGF programme has helped close to 1,000 founders start more than 400 innovative startups. With the support of Singapore's established startup ecosystem, 85% of these startups are still going strong on their growth journey today, and around 60% have raised Seed stage and Series A funding. Between 2017-2022, SSGF startups on average secured Pre-seed financing 60% faster than their counterparts in Southeast Asia.
Through SSGF, first-time founders receive funding through a startup grant and have access to mentorship from Accredited Mentor Partners (AMPs) to start on the right foot. Appointed AMPs have the necessary expertise and track record to help startups in areas such as pitch training, and also offer networking opportunities with investors and corporates.
Practicle participating in Eduspaze's accelerator program
Over the last five years, consumer tech, enterprise tech and edutech were among the top three sectors popular with aspiring entrepreneurs.
Take Practicle, for example, a local education technology (edutech) startup that offers a fun gamified online Mathematics learning system that helps primary school children learn Mathematics according to their individual strengths. The startup's co-founder, Mr Ng Chongming, who has a Master's in Educational Studies, found in his time as a game development lecturer, that while digitalisation and Artificial Intelligence (AI) have disrupted many industries, the edutech sector remained relatively untouched. Together with co-founder Ms Eileen Choo, a former MOE teacher, he launched Practicle in 2017 with a proprietary algorithm powered by learning analytic and strong pedagogical principles.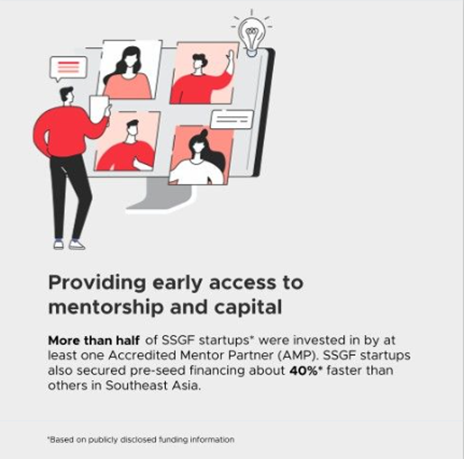 As part of the SSGF programme, Practicle connected with EduSpaze, Singapore's first edutech accelerator supported by Enterprise Singapore, and an SSGF AMP. "In edutech, founders are either from education, tech, or business background; we mostly possess education and tech skills, without the business know-how. But EduSpaze was able to see our potential and believed in us right from the start," says Mr Ng of the support Practicle has since received from EduSpaze. As an AMP, EduSpaze further introduced Practicle's team to mentors with relevant expertise, partners, and investors, and even invested in Practicle.
As part of the Startup SG umbrella of initiative aimed to support startup growth, SSGF provides support for innovative Singapore startups throughout their growth journey, including business acceleration, talent sourcing, and financing.
Said Mr Tan Boon Kim, Executive Director for Startup and Innovation Ecosystem at Enterprise Singapore, "The increasing number of innovative startups supported through SSGF reflects the growing interest in entrepreneurship. The good growth progress of the startups also shows that the early-stage exposure to mentors and investors play a critical part in their initial development stages – the mentorship and connections enable many to start right from the onset, and find product market fit fast, thus attracting investors' interest."
As nascent deep tech sectors developed in our ecosystem, on a year-on-year basis, the proportion of deep tech SSGF startups climbed at a rate of 1.7 times more than non-deep tech startups. For example, the number of SSGF agri-food tech startups doubled between 2020 and 2021, in line with global trends and added attention on supply chain resilience following the pandemic, according to a report by DealStreetAsia.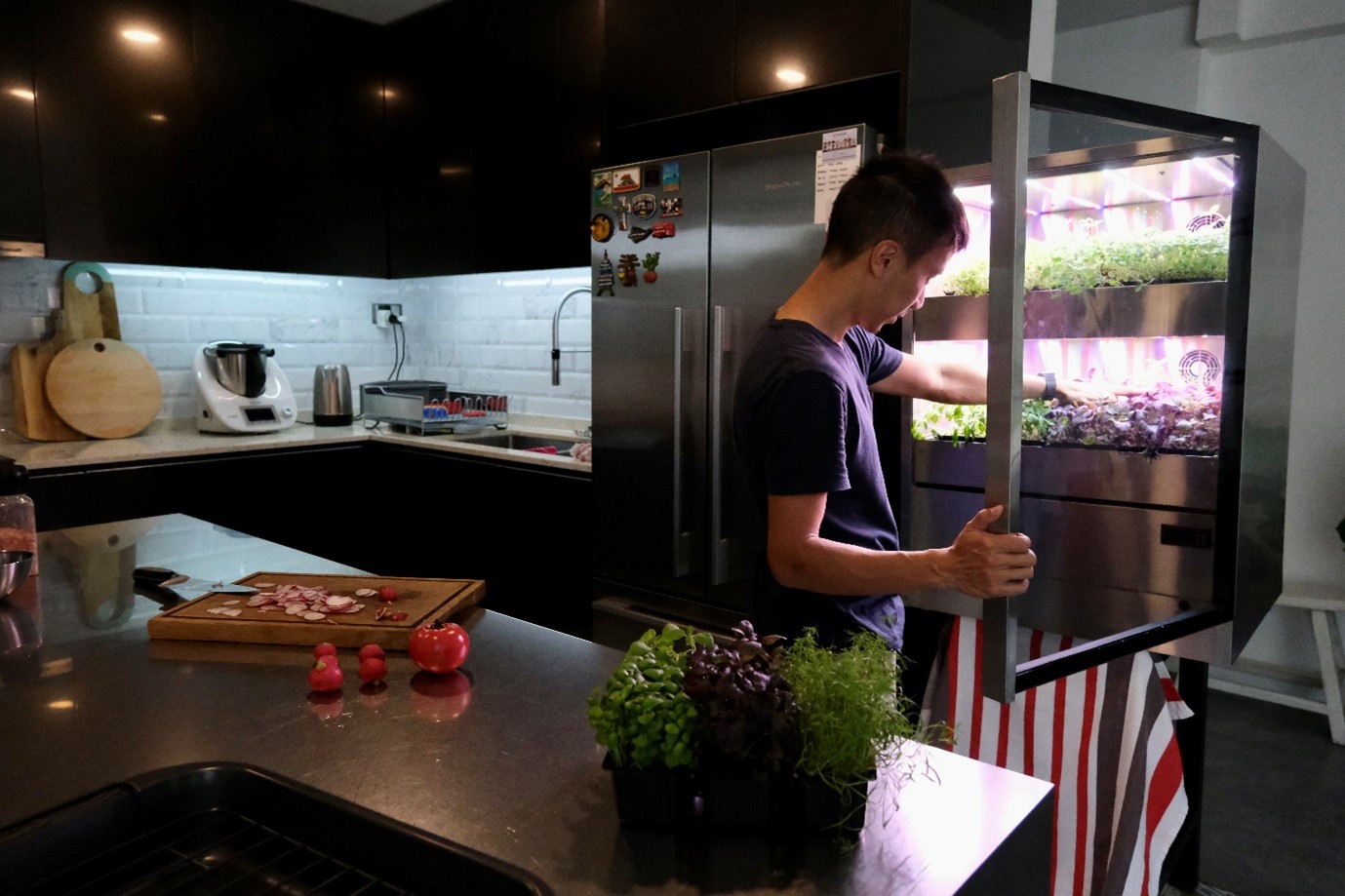 For agri-tech startup, Aejou, the SSGF programme supported its founders through its product development and prototyping stages, with Accredited Mentor Partner, Grow Accelerator, providing valuable connections and networking opportunities with experts in the industry. Its founder, Mr Andrew Shih, says, "While we had agri-tech industry knowledge within the Aejou team, Grow Accelerator proved to be great help in bringing the right engineering and mechanical expertise onboard. Whether it was providing constructive feedback on our product or working with us to brainstorm ways to solve unique product problems, all these contributed to our R&D efforts and culminated in the Aejou GrowFridge, Singapore's first plug-and-play smart micro farm.
The SSGF has been largely successful in identifying and supporting committed entrepreneurs, with more than half of the founders remaining in their original SSGF startups today. Even those who did not continue in their first startup have continued to remain in the ecosystem. "Our ecosystem has proven resilient even during the pandemic due to the strong foundation of public-private partnership involving fellow government agencies, Institutes of Higher Learning, investors, accelerators, and incubators. We are confident that this will continue to provide a strong head start to startups based here and help them weather macro headwinds," Mr Tan said.
-Press Release
Continue reading: BIS's Project Nexus prototype successfully links Eurosystem with South-East Asian Countries